So.. I often search around the net for news upon Disneyland and stuff, new attractions, new parts, stuff like that...
I like amusementparks, but I LOVE Disneyland...
I've been there quite a lot since I was young and might go again soon.. I really would love to. Even though it doesn't change THAT much over time (looking back to e.g. last time I went, in 2009 I think?)
Why I made this topic..
Are there more people like me with this?
I fucking love Disneyland
That's why, when I was there last time, I bought this book filled on how Disneyland came to stand... I fucking love it..
I always bring home some disneystuff when we get back

Ultra

Forum Admin





Posts

: 1668


Join date

: 2011-07-22


Age

: 26


Location

: Belgium



I never went there not as a little little boy not now would love to though

GeNeTic

Clan Member





Posts

: 437


Join date

: 2013-03-22


Age

: 21



It's really worth it!
There's only 1 attraction I think I'll never do, which is the Tower Of Terror... I still prefer to walk around the park normally instead of a pants filled with shit so I always skip this one..
Nonetheless, I love the whole idea of Disneyland but also the things behind stuff...
Like e.g. the story behind an attraction and such
I do remember that, when I was young, there was an attraction which was a cinematic experience... You walk in, put on headphones and you watch a movie basically but it was being talked through by 2 robots.. They took you on a tip through time or something.. Have never gone through the whole thing because I was a really small kid when I went in there and in the beginning you start by going back to the Jurassic age and as I was little, since it was a fully 360° cinema, I got scared and went out with my mom
Just had a look at what it was and certainly enough, here it is;
http://disney.wikia.com/wiki/The_Timekeeper

Ultra

Forum Admin





Posts

: 1668


Join date

: 2011-07-22


Age

: 26


Location

: Belgium



ive done tower of terror, ITS THE BEST FUCKING THING EVER I LOVE IT SO MUCH I WANT TO DO IT OVER AND OVER AGAIN AGGGHHHHH
__________________________________________________________________________________________________________
Dazing wrote:We're talking about trying to look mature whilst there is a video of a guy flip-flopping his dick on our forum.Seriously?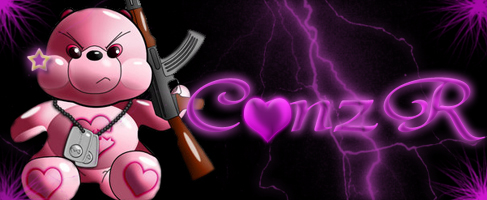 ieConzR

Co-Leader





Posts

: 2437


Join date

: 2010-04-12


Age

: 27


Location

: Drogheda, Ireland



con666


Similar topics
---
Permissions in this forum:
You
cannot
reply to topics in this forum